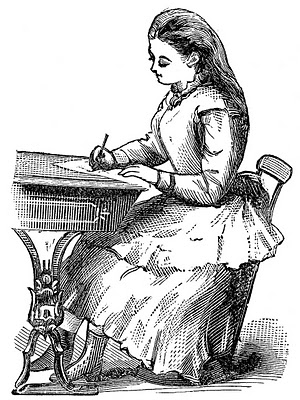 I'm back in school - two ways. One, I'm taking a watercolor class at the college. I'm almost three weeks in and really enjoying it. I look every semester at the course catalog with the idea of taking a class, but I rarely sign up. I'm glad this one fit my schedule. I'm also subbing again for the new school year. I had a slow start, but I'm back on track.
Last week I was in a Resource class. Children with specific needs rotate in and out of the classroom or sometimes I go to their class to be helpful. I didn't expect to hear this from a 1st grader I was servicing that afternoon. He was distracted by the appearance of my arm as he sat next to me. In bewilderment he said, "How come you're so spotted?" I lifted my arm and looked at it and then rubbed my hand over it back and forth, thinking, and knowing full well I didn't have the beautiful rich brown skin he had. I said, "Well, I guess . . . because I'm just
old.
" Granted, I was a bit freckled in my youth, but I'm more spotted now than
ever;
not to mention some scarring from doctors trying to clear my skin of unfortunate growths that have come on with aging; and needless to say I'm bumpy, quick with a rash or sunburn. He turned and went on with his work after my matter-of-fact answer seemed to suffice.
Leave it to a 6-year old to be frank and honest with his questions. I wasn't offended. I admit I'm more speckled than most. When I fill out a form that asks for my race I check: Caucasian, but after that conversation I felt like a new breed of people with my different shades of brown dotting my skin. I continued helping him with his reading. It wasn't just my skin he was quick to notice, but he was quick to observe in his school work too. He did a great job with his assignment and then off he went, back to class.
"Be who you are and say what you feel
because those who mind don't matter
and those who matter don't mind."