Dave's Getting Married in the Morning -
Saturday morning that is, June 28th, we joined David Reynders (my nephew) and Yvonne Murphy (his bride) and a host of other family and friends in the Fresno Temple. It was a great day and we were glad to be there.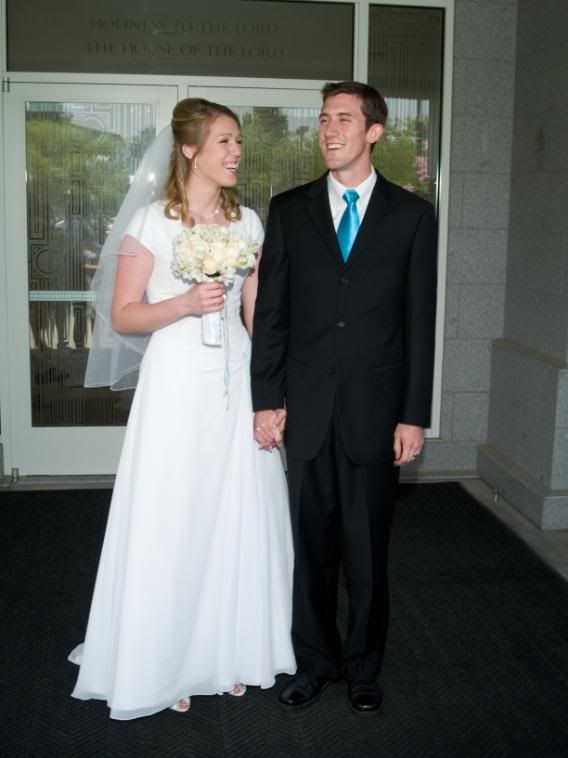 "Choose a companion you can always honor, you can always respect, one who will complement you in your own life, one to whom you can give your entire heart, your entire love, your entire allegiance, your entire loyalty."
President Gordon B. Hinckley
Reynders Biggest Loser - $100 PRIZE Awarded
8 week competition comes to a close
Top 3 winners were announced at the wedding dinner.
Annie Spiel/1st PLACE, Adam Spiel/3rd PLACE, Houston Blair/2nd PLACE
The Thrill of Staying in a Hotel -
Fun for Sam, but oh my aching back!!!!


Blessed Baby, Reagan Reynders -
This picture was taken Saturday night at the wedding reception, but none the less, it represents our Sunday doings. We got to be part of the joy displayed by my nephew, Robert. Paige and he are so pleased with their little girl and we are pleased for them. Robert blessed his daughter, Reagan Reynders, who was 11-days old, Sunday, June 29th.
"I am a child of God,
And He has sent me here,
Has given me and earthly home
With parents kind and dear."